CONFERENCE DATES
March 7-9
Activities are from Thursday evening until Saturday afternoon. Please note that the Council 2 Executive Board Meeting is scheduled for Saturday March 9th.
CONFERENCE LOCATION
Olympia, WA
Capital Tour
Legislative Meetings
Committee Meetings
Workshops
"I strongly encourage you to consider these [legislative] meetings. Those who have participated in past years found them very worthwhile. There is a great benefit to reminding legislators that real, live constituents can and do make their way to Olympia!"
J. Pat Thompson, Deputy Director
YOU MAY SCHEDULE YOUR LEGISLATOR APPOINTMENTS AND CAPITOL TOUR ON YOUR REGISTRATION FORM
*** Confirmation numbers will only be emailed. Please register with your current home email address ***
REGISTRATION FEES ARE:
$35 per attendee
(including guests)

Room reservations
must be made by:
February 13, 2019
Make your check payable to Council 2.
Mail your registration fee(s) to:
Council 2
PO Box 750
Everett, WA 98206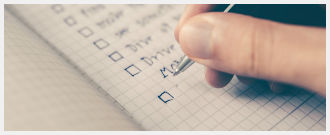 Please be advised that a Council 2 Executive Board meeting is scheduled for Saturday, March 9th.
---
Thursday, March 7th
Registration 3:45-8 PM
Meet and Greet 6-8 PM
Friday, March 8th
Registration 7-9 AM
Legislator Preparation 9-9:15 AM
Capitol Tour/Appointment with Legislator 10-11:30 AM
Workshop TBD 1:30-3:30 PM
Finance Committee Meeting 3:30-5:30 PM
Saturday, March 9th
Women's Action Committee Meeting 8:30-9:30 AM
Scholarship Committee Meeting 8:30-9:30 AM
Legislative Committee Meeting 9:30-11 AM
Executive Board Meeting 12:30 PM
Annual Shareholders Meeting (Rainier Building Corporation) 2:30 PM
Weekend Concludes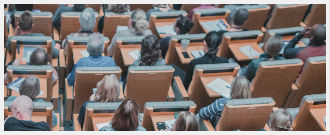 The weekend will begin with a reception Thursday evening, and continue Friday and Saturday with committee meetings, a workshop and other activities. There will be a
$35 registration fee per attendee (including guests).
Please mail your $35 to:
P.O. BOX 750, Everett, WA 98206 and make your check payable to Council 2.
(If you are unable to send your check in advance, checks will be accepted at registration Thursday afternoon and Friday morning.)
Hotel Rate is $121.00 x 8.9% sales tax rate, a 2% occupancy tax and a $2.00 County TPA on top of the base rate per room, per night.
(Hotel room rates are subject to applicable state and local taxes.)
The hotel will require a credit card upon check-in and will place a $50.00 hold for incidentals. You will be responsible for paying for your room charges upon checkout. Keep in mind there is a 24 hour cancellation time frame.
***ROOM RESERVATIONS MUST BE MADE BY FEBRUARY 13TH***


Room availability and hotel rate cannot be guaranteed after that date.