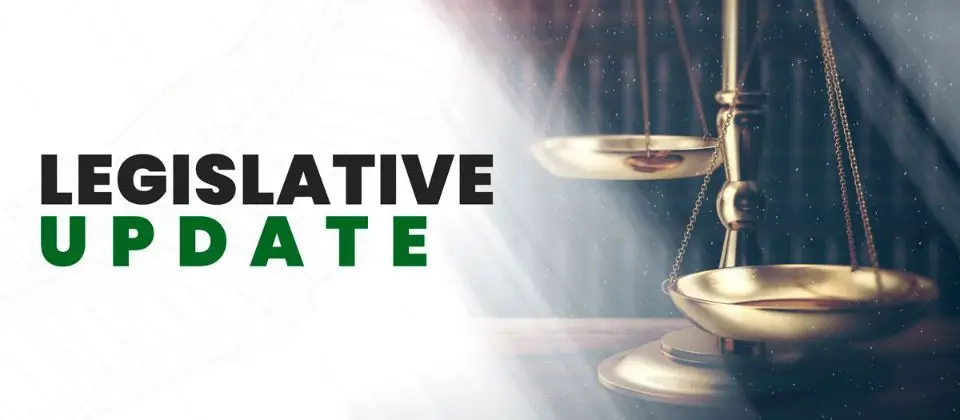 2022 Washington State Legislature Session Summary: Sine Die
by Rebecca N. Johnson
on March 16, 2022
At 11:35 pm on Thursday, March 10, the 67th biennium of the Washington State Legislature came to a close. This session began in the darkness of the Omicron surge and ended in optimism 24 hours and 25 minutes before the expiration of Washington's indoor mask mandate. And yet, this session bore many of the same COVID-19restrictions as last session, most notably the closure of offices to constituents and lobbyists wishing to meet with members and staff in person.
Majority Democrats came to Olympia this year with two high-profile priorities at the top of their list, fixes to the long-term care program and to police reforms passed last session. Both topics were addressed in short order. Additionally, for the second year in a row, leadership asked members to introduce no more than 7 new bills and chairs to limit the number of bills passed out of committee to ease the burden of a mostly virtual session.
Democratic Leadership also requested members limit the focus of their bills to "Serve Washingtonians Better, Strengthen Economic Well-Being, Advance Racial Equality and Justice, and Address the Climate Crisis" In the 2019/20 biennium, legislators introduced 2408 bills and passed 868. In the 2021/22 biennium, legislators introduced 1559 bills and passed 307 bills.
The narrowed policy focus again paid off, with Majority Democrats checking off many of the items on their todo list. For the most part, the bills passed in the second year of the biennium, the short session, are less bold than the major laws passed in the first year, the long session. The second year is also a major election year with the entire House and half the Senate appearing on the ballot. What follows are some of the more notable bills that will become law in 2022.


VIEW THE COMPLETE REPORT HERE
back