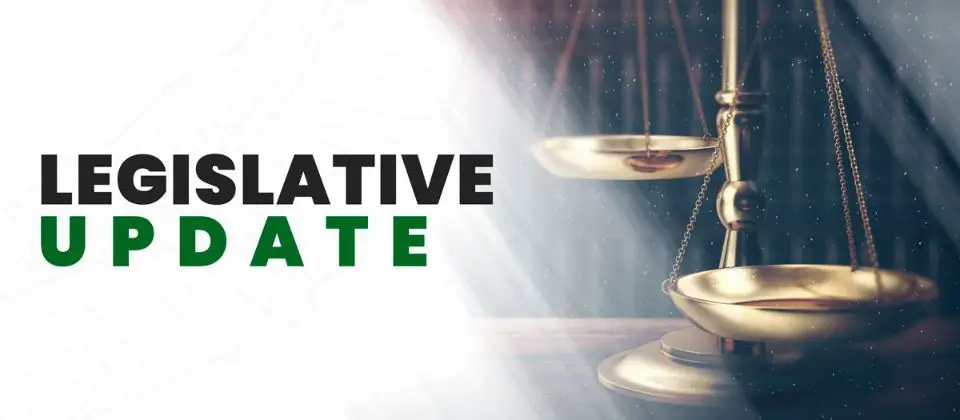 Legislative Update Report #1
by Council 2 Staff
on February 14, 2023
2023 Legislative Session Kick-off
The 2023 Legislature convened on Monday, January 9, for the first in-person legislative session since 2020. After three years, the COVID-19 pandemic has altered the economy and exposed how tenuous economic security is for working families. Inflation driven by pandemic supply chain disruptions, Russia's war on Ukraine, and record corporate profits have made it difficult, if not impossible, for working parents to make ends meet and secure quality, reliable child care. Meanwhile, income inequality and the impacts of climate change continue to ravage the middle class, and economic opportunity promised by the energy transition has yet to be realized.

The legislators are scheduled for a "long session" of 105 days, during which they will have to pass a new 2-year operating budget for the state that includes funding for the collective bargaining agreements that impact our AFSCME siblings at the state employees council. We have been working in collaboration with our partners at the Washington State Labor Council and the Washington Federation of State Employees AFSCME Council 28 to promote legislation that impacts our unions. Our top priority during this session is to get legislation that gives us the information and protections we need to represent and advocate for our members in the workplace effectively.
Bargaining Unit Information
We have collaborated with many of our labor partners to draft legislation requiring employers to provide employee information to the exclusive bargaining representative. We have this type of language in several of our collective bargaining agreements. However, many employers still do not share this information or provide it in a format that creates extra work for our staff.

HB 1200 / SB 5273 —This bill requires certain public employers to provide exclusive bargaining representatives' information, such as contact information, date of hire, salary, and job site location, of employees in bargaining units if the employer has that information in its records.
Other Bills of Interest
HB 1187-- This legislation would protect privileged communication between employees and union representatives.This bill creates an exception from examination and disclosure for a union representative and a union employee concerning any communication between the union representative or union employee made during union representation.

SB 5417 -- Protecting the rights of workers to refrain from attending meetings or listening to their employer's speech on political or religious matters. "Political matters" means matters relating to elections for political office, political parties, proposals to change legislation, proposals to change regulation, and the decision to join or support any political party or political, civic, community, fraternal, or labor organization.

HB 1533 -- Exempts from disclosure under the Public Records Act certain information of agency employees or their dependents who are survivors of domestic violence, sexual assault, harassment, or stalking.

HB 1540 – This bill would require an update to the driver training curriculum in Washington state to include instruction on sharing the road with large vehicles, including commercial motor vehicles and buses.

SB 5328 -- Makes certain public safety telecommunicators eligible for membership in the Public Safety Employees Retirement System. This bill would make some 911 dispatchers eligible to participate in the PSERS retirement.back