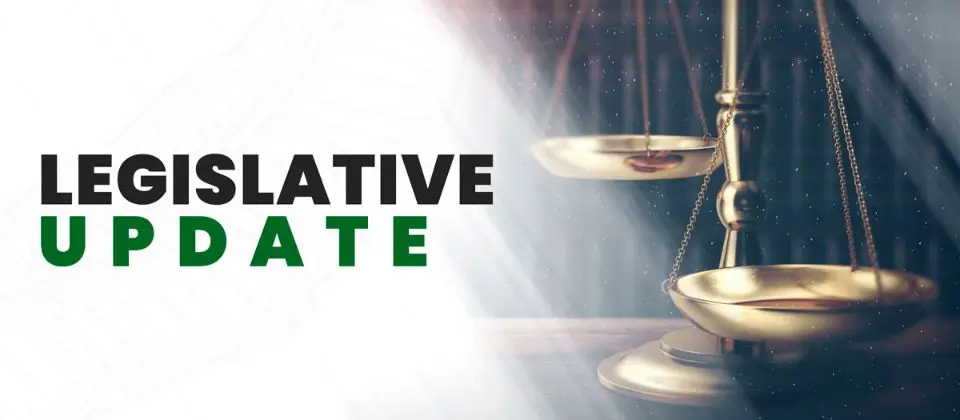 Legislative Update
by Abbie Zulock
on May 6, 2021
The historic legislative session of 2021 has come to an end! The WA State Legislature has been working remotely which has made their work much more challenging. That said - they avoided COVID-19 spreading in the people's house, all while maintaining relatively easy access to the legislative process for the public. Given that the WA State Legislature has also been known to extend the legislative season by going into 'special session,' it's also good news to know that the legislature completed its business on time this year.
Here is a list of some great wins for workers and their families this legislative session:
ESSB 5115, otherwise known as the Health Emergency Labor Standards Act, does a variety of things – but the biggest impact to Union workers is that it creates an occupational disease presumption for certain workers. Essentially, if a frontline worker contracts the illness at the subject of the public health emergency, it is presumed they caught it on the job and they can find some relief through workers compensation. Frontline workers are defined in the legislation, and in terms of Council 2 Union members, it includes: correctional officers and correctional support employees, educational employees (including school bus drivers), and public library workers (if the library is open to the public).
ESHB 1097, or the Worker Protection Act, amends the Washington Industrial Safety and Health Act's (better known as WISHA) antiretaliation provision by explicitly prohibiting acts that would deter a reasonable employee from exercising their rights, and by expanding the time for filing a complaint, authorizing civil penalties, and making some other changes.
SB 5021 recognized the sacrifices that many public employees had to make during the COVID-19 pandemic, and ensured that public servants' retirement would not be impacted by any loss in compensation due to reduced work hours, mandatory leave without pay, temporary layoffs, furloughs, reductions to the current pay, or other similar measures resulting from the COVID-19 budgetary crisis. It also ensures that anyone who was part of an approved Shared Work Plan, retroactive to July 8th, 2013, does not see an impact to their retirement plan. This covers folks who have retirement plans with PERS, PSERS, SERS, TRS, LEOFF, and WSPRS.
SHB 1455 protects workers' privacy. The legislation mandates that if disclosure of the full SSNs in the Employment Security Department and Labor and Industries correspondence with nongovernmental third parties is not required to comply with federal or state law, the agencies must institute procedures to replace the use of full SSNs with other forms of personal identifiers and by July 1, 2023, entirely cease disclosing full SSNs in this correspondence.
ESHB 1297 expands and finally implements the Working Families Tax Credit. This tax rebate program was created by the legislature nearly 13 years ago, and this is the first time we're seeing it funded. This legislation also expands eligibility for more workers. It provides up to $1200 to working families who qualify.
Funding for Foundational Public Health - $174,783,000 of general fund dollars were allocated for funding foundational public health. Many of the public health workers that WSCCCE represents have positions funded by grant dollars, which makes job security a concern if those grants aren't extended. Due to the COVID-19 pandemic, legislators heard concerns about the state's inadequate investment in their public health systems from public health leaders across the state, and after much debate between labor and legislators, decided to make a solid investment in public health in WA state that didn't also directly tax workers or their health plans.
The COVID-19 pandemic has made things infinitely more challenging for working families, and while we certainly wish more could have been done to immediately support those in need, the 2021 legislative session has ended with many new benefits and support for workers in Washington state.
back